My Team
Working with the Grogan Team
As a team, we are dedicated to always looking out for the best interest of our clients.
We have a team that is ambitious, reliable, and looking forward to building long term relationships.
Each member of our team is focused on our professional development so that we can each be the best resource to our clients in all situations and markets.
Our team prides itself on dedicated follow up and timely response to our clients. We always respond to inquiries within 48 hours unless there is a major emergency. We are always respectful of our clients' timelines, but do not lose focus on the importance of taking action.
Our team is always willing to listen and provide relevant feedback to each individual or family we work with. We are open and honest about our recommendations and even our compensation.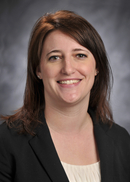 Kathryn R Amenda
Director of Operations
Office 414-358-5102

Katy grew up in Ozaukee County and graduated from St. Norbert College. She graduated with a degree in Education and joined the Grogan team in 2010 as an associate financial representative. Katy is passionate about maintaining a high level of service for Jim's clients as wells as the training of new Financial Representative and College Financial Representatives. Katy is Life Insurance, Accident, and Health licensed.. Katy lives in Germantown with her husband Eric. In her free time, Katy enjoys playing tennis, camping and spending time with her family.
Katy is responsible for:
Internal office matters
Planning and analytics for clients
Underwriting operations
Information and service to your insurance policies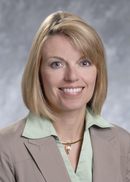 Meg Eileen Grogan
Bookkeeper
Office 414-358-5095

Meg is married to Jim, and they reside in Menomonee Falls with their son Matthew.  She graduated from UW-Madison with a degree in Education.  She is Life Insurance, Accident, and Health licensed.  
In her free time Meg enjoys playing tennis with friends. 
Meg is responsible for:
General administrative duties
Office Accountant
Organizing Office Events
Jacob Pratt
Associate Financial Representative
Office 414-358-5095

Jake grew up in the Milwaukee area and graduated from UW-Whitewater with a Finance degree. He joined the Grogan team in 2017 shortly after graduating. He discovered his passion for financial planning while in college and likes the unique challenges it offers him. He is Life, Accident and Health licensed and looking to get his Series 6 and 63 soon. He enjoys spending his free time with his fiancée and their cat, as well as playing board games and drumming.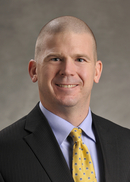 Kevin R Swiontek
Director of Investment Services
Office 414-358-3874

Kevin graduated from UW-La Crosse with a degree in Business Administration in 1997.  He joined our Greater Milwaukee firm after spending 5 years as an advisor in Indianapolis.  He and his wife Lisa live in Wauwatosa with their two children, JP and Lucas.  In his free time, he spends time officiating high school football.
Kevin is responsible for:
Centralized financial planning
Investment Services
Portfolio Recommendations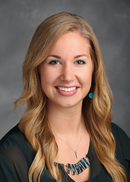 Lizzy Flipse
Marketing Coordinator
Office 414-358-5114

Lizzy Flipse grew up in Oostburg, Wisconsin and attended Saint Joseph's College in Indiana where she played volleyball and graduated with a degree in Sport's Management. Lizzy joined the Northwestern Mutual Park Place office in 2016 and is passionate about the long-term impact we make on our client's lives as well as supporting and developing new Financial Representatives in their careers. She is Life Insurance, Accident and Health licensed. Lizzy currently lives in Brookfield. In her free time, she enjoys being at the gym, playing and coaching volleyball and reading.
Lizzy is responsible for:
New representative business support
Insurance application and underwriting
Scheduling appointments for Jim
Online Client Marketing